Today, many industries are adopting technological advancements like drone technology, rather than conventional methods of surveying. Drones offer cost-effective, safe, and quick aerial surveys for data collection and are very useful for industries like mining, which requires constant monitoring. Mining operations, which are typically in remote locations and hard to access places, often make human accessibility difficult. This, in turn leads to either delay in decision making or insufficient information leading to loss of mining efficiency and threat to worker safety. As drone technology evolves, becomes more affordable and regulations get more defined, the use of drones in the mining sector is likely to increase manifold.
Surveyors and engineers can use the data captured from UAVs to make statements and forecasts about the development of the mines. In mines, drones can provide valuable information about the condition of the above ground area, thus improving the workers' safety in the process.
How are drones beneficial in mining?
Mining automation
As part of mine automation, drones can help to achieve many benefits for effective mine planning - conducting initial survey, carrying out exploration activity, physical terrain mapping for segregation of land use, contour mapping, 3D modelling and terrain modelling. This apart, they can help in reclamation analysis by ortho-photography using Light Detection and Ranging (LiDAR).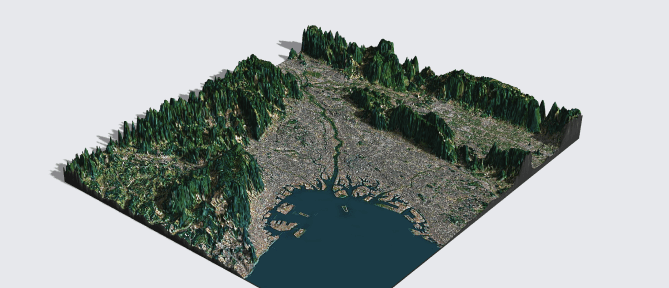 Mining requires a good amount of pre-planning from site surveying to mapping but it is a very time-consuming job with less than accurate results. The cost involved in mapping is also quite high and negatively impacts the overall productivity of the industry. Drones, on the other hand, are multi-purpose machines that can save a lot of time by hovering over vast lands and capturing images or mapping the topography of the land by using advanced cameras and mapping software. A drone can survey an area of 100 square kilometers in around 8 days which would have taken much longer if traditional methods were used. Drones provide accurate results along with being cost-effective. Accurate data is at the core of any good planning and the same goes for mining.
Drones are remotely controlled via laptop and so, it negates the need for manual surveying under risky conditions. Mining accidents are quite common and the loss of lives due to mining-related accidents can be avoided by using UAVs. Pre-programmed drones can follow a preset flight path and even avoid obstructions in their path. They are capable of taking off and landing at the same position and prove to be nifty fliers with the ability to reach otherwise unreachable locations.
Monitoring and Inspection
The mining industry is said to be one of the most dangerous industries for workers as it includes many risky operations like rock falls, gas-leaks, dust explosions, high humidity, floods that affects the worker's safety. Drone Technology offers real-time monitoring and inspection of deep shafts. Also, with mine drone surveying, engineers need not be present on-site always. Drone survey photos can accurately click pictures and check road widths and windrow heights and ensure they meet efficiency and safety requirements. The drone aerial images are more precise and reliable than any other traditional monitoring and inspection methods.
Surveying and Mapping
Aerial surveying and mapping are very cumbersome and time-consuming activities that need regular implementation by the mining industry. With high-quality drones and a qualified drone pilot on-site, the cost for detailed aerial photography is much lesser than that of a traditional piloted plane. The GIS data captured can be transformed into 3D models and reliable ortho-images with significant volumetric measurements.
Drone mining survey
The drone mining survey helps to obtain aerial data of mining sites for better planning, productivity, inventory management. Survey drones can take the picture of the site from various angles. The data is then processed through a comprehensive photogrammetry software to create geo-tagged 3D maps, contour lines, and digital surface models of the site for further analysis.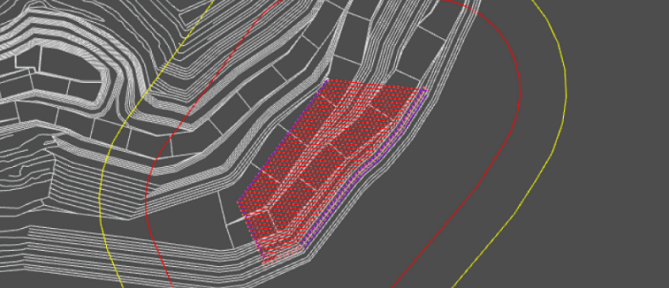 Blast analysis
Drones are used to examine an area before a blast occurs. A drone-derived digital version of a pit can help geologists to optimize the blast designs.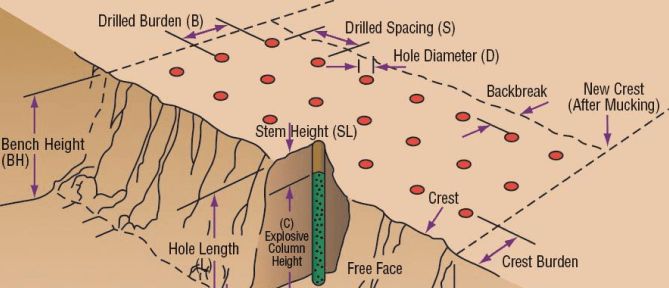 Stockpile management
Managing stockpiles may be time-consuming but is necessary for safety. Drones can help in stockpile volume calculation efficiently by capturing the discrepancies in stockpiles by accurately calculating the volume of the exact shape. Drones can help to optimize the design of haul roads and stockpile locations as well.
Water Management
A mining drone can help in water management by accurately mapping the flow of water based on the topography of the site.
Mineral Exploration
This is one of the most dangerous operations that was traditionally carried out by workers. With Drone Technology redefining several aspects of the mining industry, the potential areas of mineral exploration can be provided by interpretation of surface features on the images.
Drones can be used for various purposes: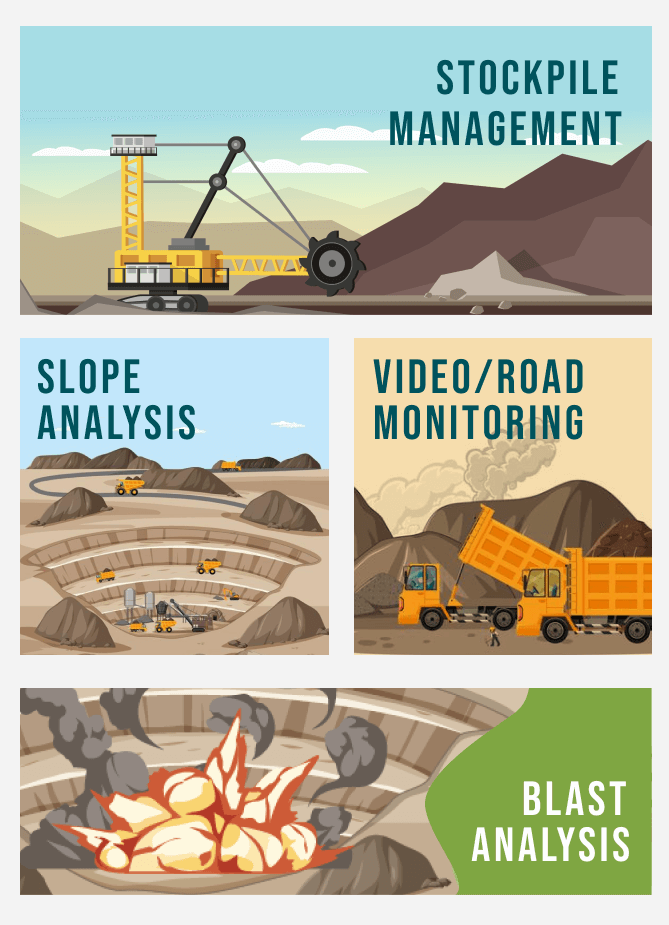 Indian states have already ushered drone technology
Though a lot needs to be done in terms of regulating UAVs so that their full potential can be utilised, yet many Indian states have already become the harbingers of change and leveraged drones as part of mine automation.
Coal India, the largest coal-producing company in the world, has decided to procure drones for mine restoration, examining topsoil removal, measuring daily coal production, and many monitoring jobs. By leveraging drone technology, Coal India aims to replace all the time-consuming processes that need massive movement by workers. For example, monitoring activities like the amount of topsoil removed from coal seams and understanding the quantity of coal production in coal pits were done by traditional hand-held or ground-mounted devices.
The Andhra Pradesh government deployed drones for the monitoring of stockpile storage, 3D mapping, and volumetric analysis of limestone.
Skylark Drones, a Bangalore-based startup that specialises in drone applications across many sectors, has partnered with Tata Steel to deploy drones at the Noamundi iron ore mines in Jharkhand, Uttar Pradesh, for boundary and safety zone surveillance, compliance reporting and dump and quarry and profiling for volume calculations.
The Rajasthan government has deployed drones to prevent illegal mining in the state. This step can be an important part of the solution to address a serious issue.
Future is win-win
Currently, India contributes only 1.75 percent in GDP despite its huge mineral potential. Good technological advancements like drones along with the new Mines and Minerals (Development and Regulation) Amendment Bill, 2021, will bring new hope and help to unleash India's vast mining reserves that lie untapped now.
Meanwhile, the uncrewed aviation industry is all set to grow to $43 billion by 2024 and is gradually becoming the obvious solution for many industry-wise challenges. The Indian government is quick to leverage drone technology for the greater good. All in all, the future holds good for both the mining sector in India and drone technology – there will be a seamless juxtaposition of both in the coming years.
---