The Indian real estate sector is undergoing a massive transformation with the help of technology. The drone is one such technology that is playing a pivotal role in constructing smart Indian cities in a cost-effective, timely, and safer way. Industry experts predict that in the next few years, drones will play a major role in building futuristic buildings.
A construction site has many challenges, including the need to verify the amount of work done accurately, the amount of rework, and the speed and duration of work. Drones can add significant value to a project throughout its lifecycle.
Some Quick Facts About Indian Real Estate Sector
According to a recent report by India Brand Equity Foundation (IBEF), the residential sector is expected to see significant growth following a robust demand. The Indian government aims to build about 20 million affordable urban houses and 40 million in rural areas by 2022, under the Pradhan Mantri Awas Yojna scheme.
By 2040, the Indian real estate market is expected to grow to Rs. 65,000 crore (US$ 9.30 billion) from Rs. 12,000 crore (US$ 1.72 billion) in 2019. The sector is also expected to reach a market size of US$ 1 trillion by 2030 from US$ 120 billion in 2017 and contribute 13% to the country's GDP by 2025.
The government has taken many steps to encourage robust development in the real estate sector. For example, the Smart City Project, which plans to build 100 smart cities, is a major opportunity for realtors.
Markets and Markets Strategic Insights states that India is one of the fastest growing markets for drones and will reach USD 45.8 billion by 2025.
Drones for commercial real estate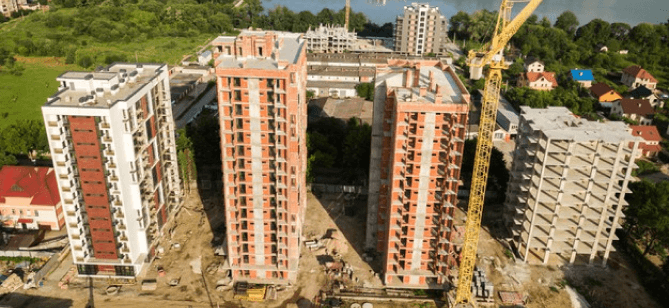 Planning and mapping high-rises and new constructions, either for commercial or residential use, is a time-consuming job. It requires months of survey and skilled labor, adding to both time and costs. But drones are bringing down both effort and economics, and increasing efficiency.
With the help of drones, real estate agents and builders are making 3D models of buildings and landscapes that can give them a better idea about the actual space of construction, surrounding buildings. They will also be able to plan and make provisions for future improvements, thus saving later roadblocks.
Drones for real estate marketing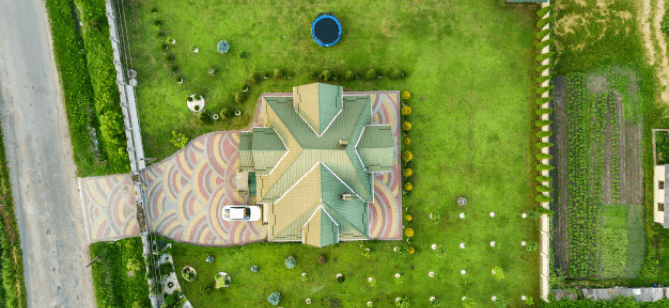 Every real estate agent or builder tries their best to provide attractive and compelling photographs of their property. This has been achieved through elevation photography in the past. But drones are providing sharper and unique photographs for better sales.
Since drones can enter narrow spaces, they are also making it possible to provide potential customers with virtual tours of the property. Agents and builders no longer need to hire a team of professionals with Steadicam rigs, or invest in 3D-simulation programs. Additionally, realtors can give their clients a 360-degree view of all the benefits in the vicinity.
Since drones can enter narrow spaces, they are also making it possible to provide potential customers with virtual tours of the property. Agents and builders no longer need to hire a team of professionals with Steadicam rigs, or invest in 3D-simulation programs. Additionally, realtors can give their clients a 360-degree view of all the benefits in the vicinity.
With each passing day, luxury property developers are adapting to the benefits of drones for their business, thus, spending less and earning more. For these developers, drone images and videos can be a powerful tool for marketing. Moreover, drone video footage can provide dramatic views of the entire property. In real estate marketing, attracting the attention of the potential customer and getting him/her to spend more time looking at the property is very important.
Drones in times of Covid-19 pandemic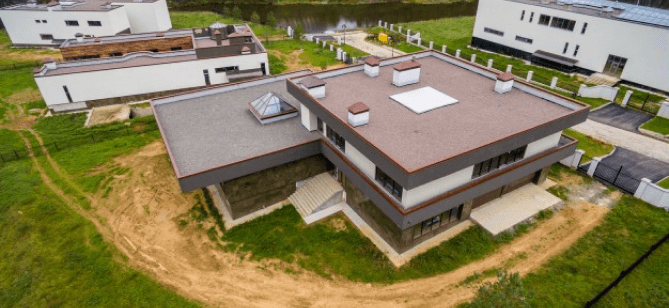 Due to the Covid-19-induced lockdown and the imposition of social distancing norms, many real estate companies have hired drones to give a live status or virtual tours of the property to potential buyers. This came as a welcoming change for the real estate industry, which has witnessed a slump in sales due to the pandemic. According to leading property consultants and developers, timely digital adoption allowed them to survive in times of pandemic. Technologies like live drone views, virtual tours, online 3D viewing experience, helped to bridge the gap between buyers and developers in times of social distancing.
How Can Drones Benefit the Real Estate Industry?
Many leading real estate companies have gradually started using drone technology as part of their digital transformation journey. While drones were used for recreational purposes initially, companies are now increasingly using them to gain a business edge to attract smart buyers. Drones offer many benefits:
Dynamic visual content
Armed with high-quality cameras and smart sensors, drones serve as the new age method of real estate marketing. New-age home buyers prefer to scrutinize the real estate projects online before site visits, hence many developers are using drone technology to provide a 360-degree view of under-construction or completed projects. Aerial photography and visual content not only help realtors to create an emotional connection with the property but they stand a chance to get better listings, thanks to candid shots, 3D models, and mapping. This apart, drones can help in quality control and inspection at construction sites. Also, at the planning stage, drones can help to conceptualize the development of the property.
Building Information Modeling
Given that drones provide a data-driven approach, they can undertake many tasks to help the Building Information Modeling (BIM) workflow by giving an aerial representation in the creation of the initial BIM.

Timely completion of projects
With drones, there is no need to shut down active work sites for maintenance and inspection work. They can monitor a construction site activity and provide real-time reports to the developers. The technology can also provide a comprehensive overview of the site through land surveying and can reduce the construction timeframe, thus leading to the speedy delivery of projects.
Cost-effectiveness
Drone photography is cheaper when compared to shooting aerial photos from a helicopter or a fixed-wing aircraft. It is easier to arrange as well as drones are portable. Drone photography has upped the real estate marketing game in a big way.
Mitigate risk and keep workers safe
Drone technology helps in supporting the drive towards zero incidents onsite as it takes away some of the risks from construction activities like the need for laborers to work at heights when inspecting bridges. Drones are effective in conducting safer, faster, and more accurate inspections instead of safety managers, who physically conduct the site walk-throughs to identify potential hazards.
Outsmart the competition
Drones for commercial real estate have fueled a surge in their business and performance incrementally. Ample opportunities in creative aerial drone photography, innovative virtual tours, high-quality drone images, and many more drone features help companies outsmart their competitors.
Things to remember when planning to use a drone in the real estate sector
Drones are making life easier. But they are bound by certain regulations as well. These are important to know for every real estate agent, builder, and drone operator to avoid any legal hassle.
Drones must operate only up to a height of 400 feet
Drones must remain within the visual line of sight of the drone operator
Drones must not operate near other manned aircrafts
Drones must adhere to all airspace restrictions and regulations
Drones must not operate over private property without explicit permission from the owner(s)
Drones must maintain a minimum distance of 5kms from all high-sensitive buildings like schools and hospitals
All required permissions must be obtained from local authorities before the start of the project
Things to check when hiring a drone operator for real estate projects
The demand for drones and drone operators is rising by the day. But certain things need to be checked before hiring a drone operator.
The drone must have a valid Unique Identification (UIN) and DAN
The drone operator must have a valid license or permit
The drone operator must have valid insurance for the entire duration of the project
Drones can help in: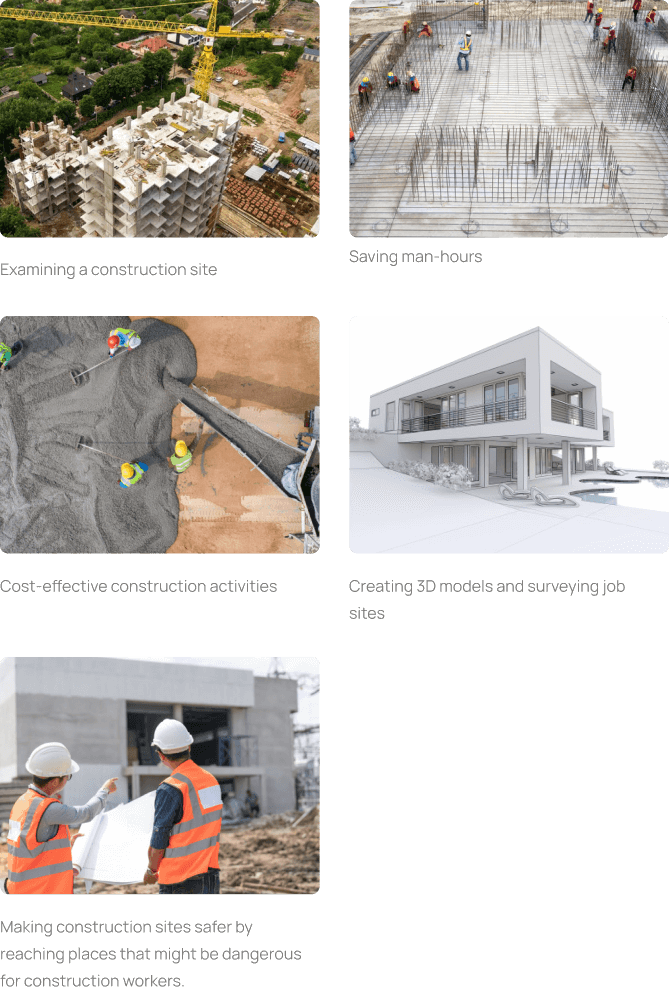 All is Not Lost as a New Post-Covid Era Dawns
Markets are slowly gaining momentum post-Covid era and given that drones are the way forward, any construction company that is serious about using this technology to gain a competitive edge over its competitors will find drones a vital part of its technological arsenal. After all, drones are the next major disruptive breakthrough in the future.
---