Uncrewed Aircraft Vehicles (UAV), more commonly known as drones, have now become an emerging industry. This can challenge and change the age-old methods of delivery, photography, surveillance, or rescue. Additionally, they increase efficiency and cost-effectiveness by manifolds for several industries.
In India, the use of commercial drones is steeply rising, as several enterprises have started looking at the benefits of using drones for various purposes. However, with this rise, the number of unfortunate accidents has increased. With the advent of better technologies and trained pilots, the drone manufacturing industry is trying to reduce the risks.
In August 2021, the Government of India has made a few changes in the drone rules and it mandates to have drone insurance for any drone used for commercial purposes. Yet, there are a few mistakes that can invalidate your drone insurance.
We have listed down a few mistakes for better understanding before you claim.
1. Flying in red zones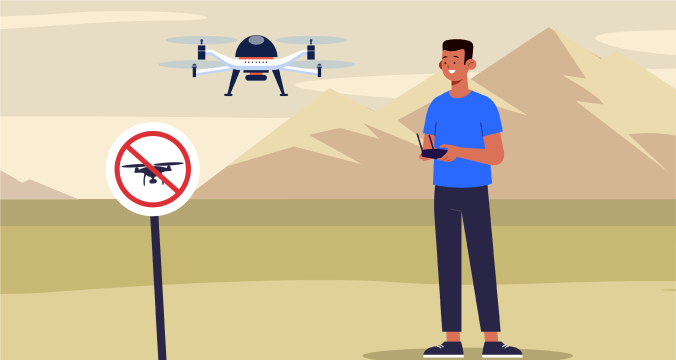 The red zone is the 'no-drone zone' within which drones can be operated only after permission from the Central Government. In a red zone, the airspace is of defined dimensions. If someone wants to fly a drone above India's land areas or territorial waters, they shall be permitted only under exceptional circumstances. Moreover, there is also the provision of geo-fencing where a drone's movement will be restricted within a defined airspace.
Most of the pilots are aware that flying in a red zone is a big no-no as it requires special permission and flying your drone over any no-drone zone can invalidate your insurance.
However, if you are still worried about the zones, then our 'Air Sherpa' feature on the TropoGo app is your best friend. Once you have downloaded the app, enter the location where you want to fly your drone and the app tells you about the zones.
2. Flying above 400 feet in the green zone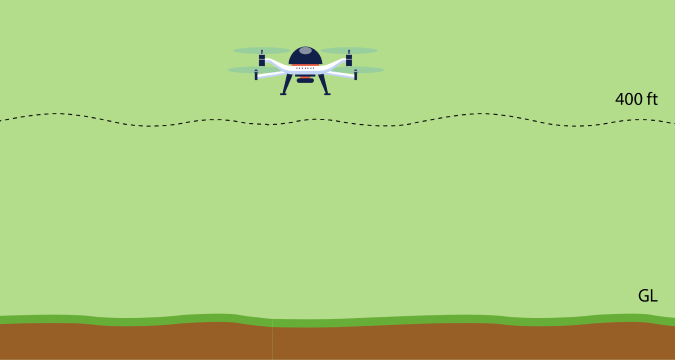 A green zone is uncontrolled airspace, which implies that drones can fly in these zones without the service of an Air Traffic Control (ATC) as it is not deemed necessary or cannot be provided for practical reasons. It is just the opposite of controlled airspace. That portion of the airspace has not been designated as Control Area, Control Zone, Terminal Control Area or Transition Area. Recreational fliers, commercial pilots cannot fly above the yellow zone without special permission and if you break this rule then your drone insurance can be invalid.
However, there's a catch! In the event of a crash, your insurance claim will be rejected if it is found in flight logs that the drone flew above 400 feet in the green zone. Drone pilots, thus need to ensure that their flights adhere to altitude restrictions in the green zone.
3. Illegal flying of drones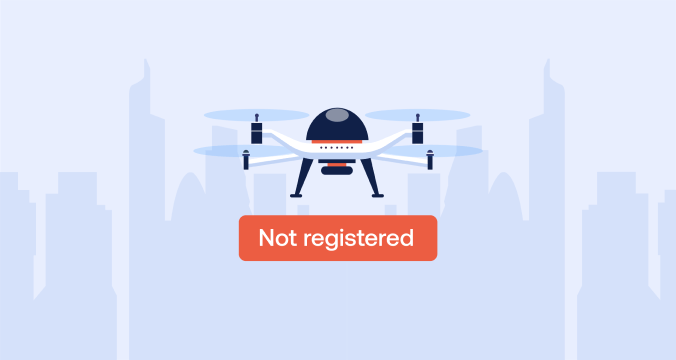 Now, this can cover various rules of drone flying including flying without a valid license, flying an unregistered drone, not following the altitude and speed restrictions. Therefore, it is important to understand all the rules before flying a drone so that your insurance isn't invalidated due to non-compliance.
4. Flying BVLOS without permission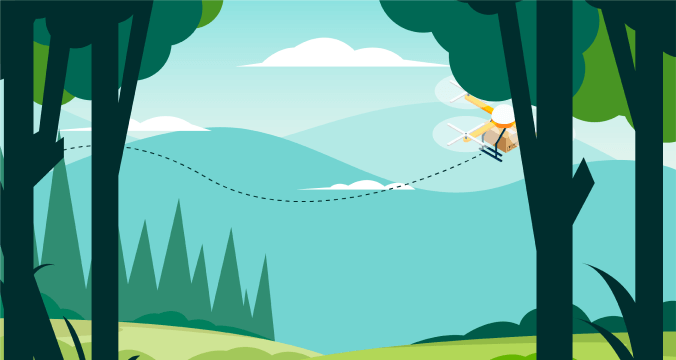 "Beyond Visual Line of Sight" (BVLOS) is the most spoken-about concept in the Indian drone world today. BVLOS is how drones would, in future, be used to deliver items to your doorsteps. Experiments with drone deliveries have already begun in India and are now of significant interest to several industries and hold potential for commercial operations. However, so far, only 20 consortiums in India have a permit from DGCA to fly BVLOS.
This essentially means that drone deliveries can only be conducted by a limited set of entities who are approved as a part of the BVLOS Consortiums. Therefore, any entity other than the consortium members putting forward an insurance claim should ensure that the drones were always flying in line of sight. Flying Beyond Line of Sight, otherwise not only invalidates your insurance claims but also makes you liable to pay penalties as mentioned under the Drone Rules.
Hence, it is advisable to stay abreast with all the rules and regulations so that you don't unintentionally invalidate your drone insurance and cause safety hazards to other flying objects around.
---