In the fast-growing world of drone operations, maintaining a detailed and accurate drone logbook is often overlooked. However, this seemingly simple practice holds significant importance for both individual drone operators and the industry as a whole.
Elevate Your Drone Pilot Career in India: Measure, Manage, and Showcase Your Flight Hours and Experience to Future Employers
In the realm of drone businesses, the investment required for type certified drones and payloads is substantial, varying from INR 5 Lakhs and potentially reaching several Crores.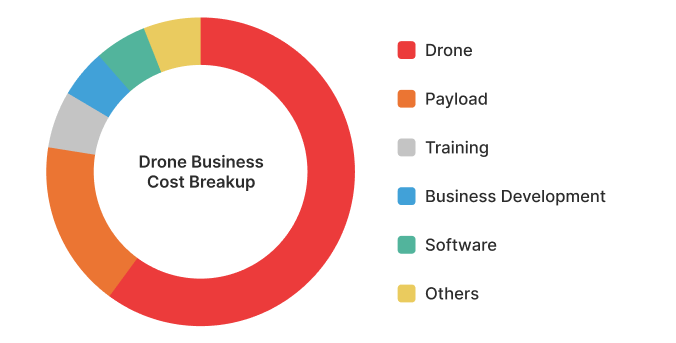 In fact, more than 80% of the total investment goes into acquiring the drone & payload itself. Given the substantial value of this asset, Indian Drone as a Service Companies entrust their most valuable possession to DGCA Certified Drone Pilots, expecting them to operate it safely and responsibly.
They want to ensure that the individual receiving the responsibility has sufficient experience and flying hours under their belt.
However, prior to entrusting the drone, Indian Drone as a Service Companies and employers prioritize a crucial requirement –
To ensure that the drone pilot is skilled and experienced, capable of effectively managing the company's prized asset with utmost care, thereby guaranteeing the safety and success of drone operations. This assessment assures that the drone is in capable hands, minimizing the risk of accidents, damages, or other costly incidents that could potentially harm both the company's investment and its reputation. Employers evaluate the candidate's experience, flying hours, proficiency, judgment, and navigational abilities through a well-maintained logbook.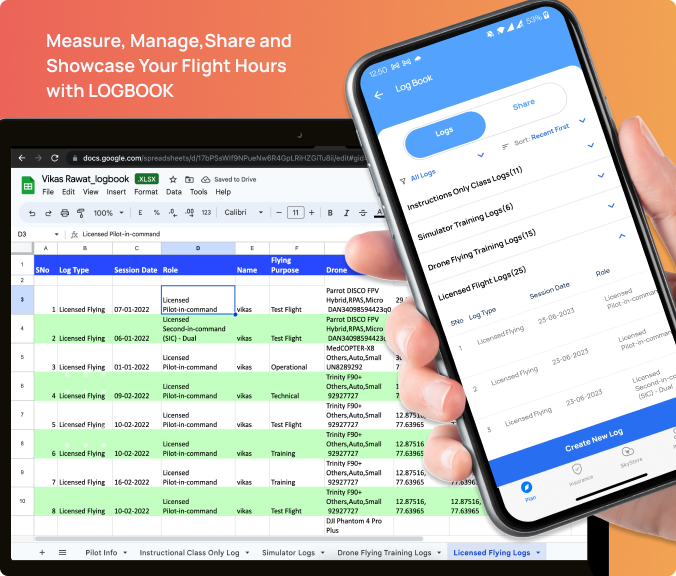 Insurance Claims:
In India, it's illegal to fly drones without mandatory third-party liability insurance (Section 10: Drone Rules). Accidents or damages involving drones can lead to insurance claims or liability issues.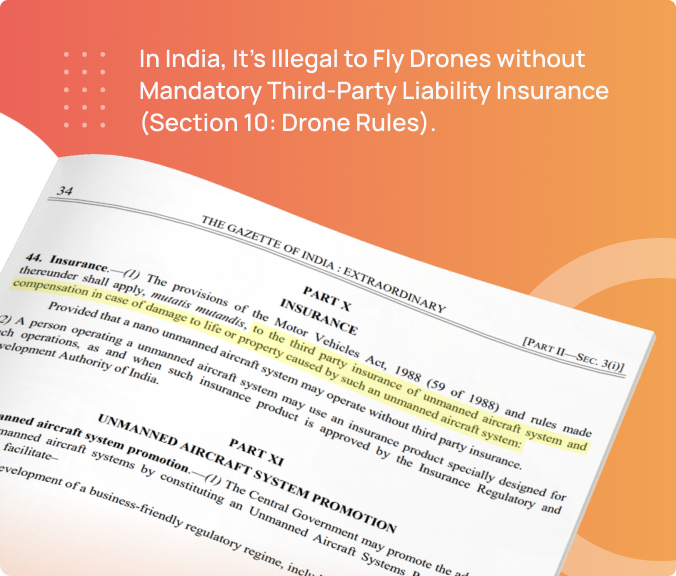 In the unfortunate event of a drone incident and the subsequent process of filing a drone insurance claim, a meticulously maintained logbook serves as compelling evidence of the Drone pilot's activities, adherence to regulations, and compliance with standard operating procedures.

Measure, Manage, and Master: Unlock Your true Potential as a DGCA Certified Drone Pilot in India
Drone logbook serves as a personal record of a DGCA Certified Remote pilot's professional development and ongoing training, and demonstrating experience when applying for new Drone Pilot Jobs in India or promotions. This self-assessment helps identify areas for improvement, refine techniques, and enhance overall operational competence.
By diligently maintaining a Drone Logbook, DGCA Certified Drone Pilots can demonstrate familiarity with drone operations, number of hours flown, types of aircraft operated, completed courses & additional qualifications obtained, simulator sessions when asked by future employer(s) during interview process.
Flight Planning and Preparation
Drone pilots rely on logbooks to strategize future flights and achieve optimal efficiency. A comprehensive drone logbook is a priceless asset for effective flight planning and preparation. This encompasses evaluating potential risks, adhering to airspace regulations, and addressing operational complexities. Moreover, documenting maintenance, battery performance, and equipment inspections aids operators in ensuring their drones are primed for safe and efficient operations.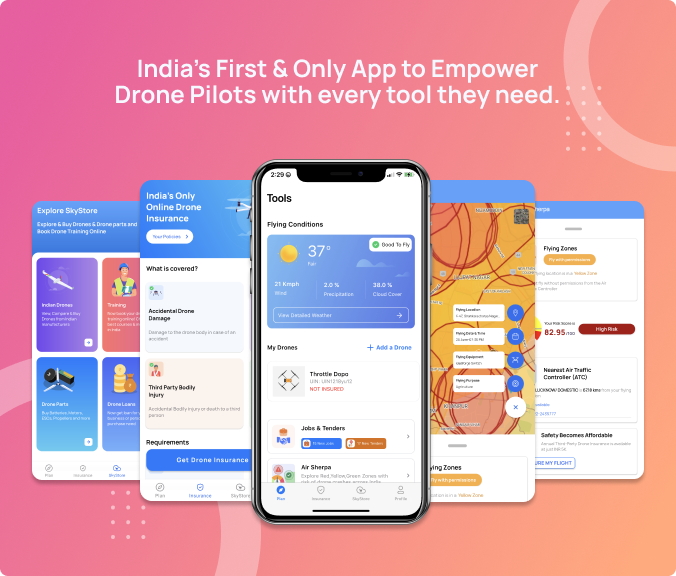 Regulatory Compliance
In an ever-evolving drone landscape, where regulations grow increasingly stringent, the significance of a meticulously maintained drone logbook magnifies. One primary purpose of upholding a comprehensive logbook is to ensure compliance with aviation regulations. By meticulously documenting essential flight particulars, including dates, times, locations, durations, and flight objectives, operators substantiate their unwavering dedication to safety, professionalism, and accountable drone practices. Such commitment serves as a profound testament to operators' pursuit of excellence, fostering a safety-driven culture that propels the overall progression and credibility of the dynamic drone industry.
Conclusion
Maintaining a drone logbook goes beyond mundane administrative duties; it stands as an indispensable practice for every drone operator. It elevates safety, guarantees adherence to regulations, optimizes flight planning, facilitates incident analysis, nurtures professional growth, and offers protection in insurance claims or legal matters.

Always remember, a drone logbook is more than a mere record-keeping tool - it symbolizes professionalism, accountability, and an unwavering dedication to safe and responsible drone operations.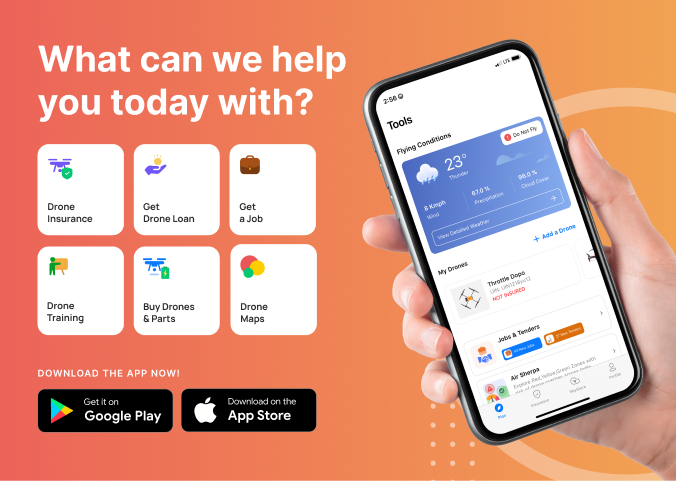 Download for Android : TropoGo - Drone Jobs & Tools - Apps on Google Play Download for iOS : TropoGo - Drone Insurance & Jobs on the App Store
---